In a new study of hotel advertising, G&R has found large differences in the levels of positive emotional activation that are produced across individual hotel commercials. The most activating hotel commercials can be 4 times as activating as the weakest ones.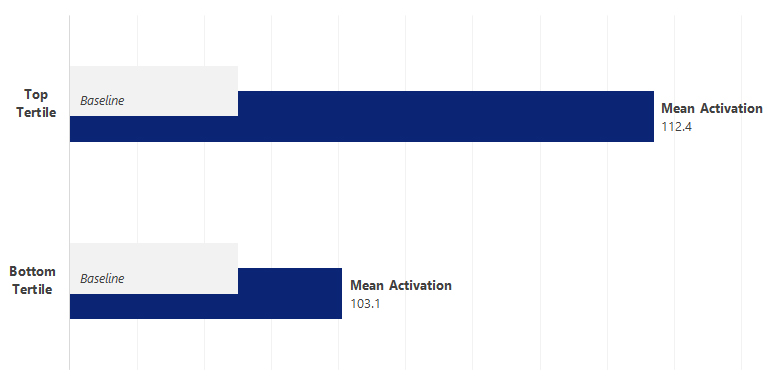 Each of the tested commercials contained periods of emotional activation. The commercials often contained similar content (e.g., intriguing destinations, attractive rooms), which can be executed to lead to different levels of activation. However, the most activating commercials were those that were able to sustain emotional engagement during longer periods of the :30 messaging presentation than the less activating ones.
The difference in effectiveness seems to be related to how well emotional enhancers are used to connect the content pieces. All of the stronger performing commercials, those with more the sustained positive activation, linked their parts together by telling stories and/or featuring interesting spokespeople. All of the weaker commercials avoided such linking devices and often came across as a visual collage of attractive scenes.
According to Scott Purvis, Managing Director, "Hotel commercials are surprisingly conservative. They focus on brand awareness and image, but most do little to differentiate their brands emotionally. They are not unlike many insurance ads of 20 years ago. Without ducks, geckos, and Daniel Gilbert, they forego the opportunity to influence not only what people know about a brand, but what they feel about it as well."
The study tested 10 current hotel commercials, including spots for Choice, Fairfield, Hampton, Hilton, Holiday Inn, Holiday Inn Express, Hyatt, Marriott, Ramada, and Sheraton, using the neuroscience technique of facial electromyography (fEMG). fEMG measures emotional valence, the split-second, pre-conscious response we have to stimulus.
More information about the full report, including content and pricing, is available here.